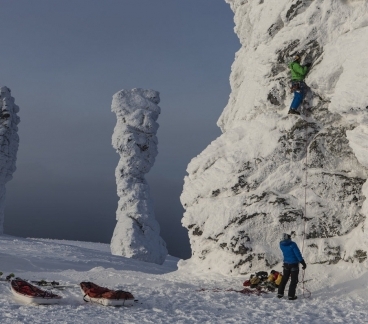 The active attention to the stone pillars of weathering on the plateau Manpupuner ("Little Mountain  of idols" in the language of Mansi) in Komi has led to the fact that these sacred to the people Mansi natural objects are under threat of destruction as a result of the influx of tourists. It is reported by the information society, «Stenographer» referring to the specialists of the Institute of Biology of Komi Scientific Center.
Moss and ground cover are almost trampled on the plateau,what may lead to the erosion of soil water. Previously, to the stone pillars it was possible to pass using special paths, but now tourists get to the attraction like hit and miss.
As it was explained in the Institute of Biology, a difficult situation is emerging on the plateau. «The more we trumpet about Manpupuner, the worse it will be - said the institute. - If the number of tourists, who trample the cover and as well unpin pieces from the pillars, will grow, the stone can be motile. Already today, we need conduct research in scope of which it will become clear which flux of tourists a plateau can withstand in a certain period of time.  And at the end, it is necessary to limit the number of people wishing to see the stone pillars».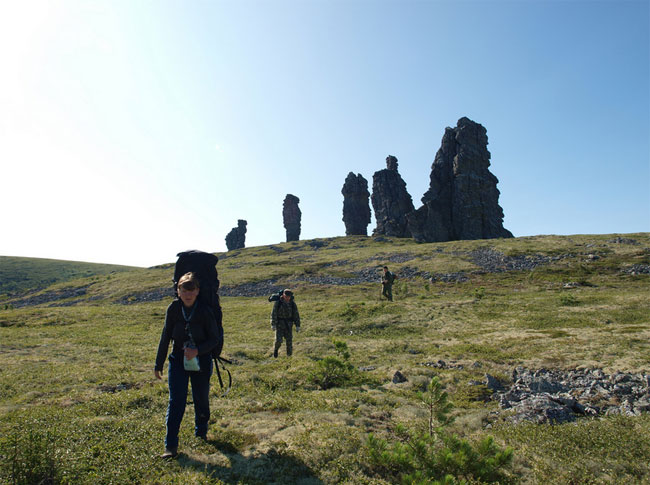 The main threat to the attraction of Komi is not represented by local tourists. As it turned out, «illegal visitors» come in large numbers from Perm and Sverdlovsk region. In the Komi Pechora-Ilych Nature Reserve acts as a peculiar filter, whichregulates the number of visitors from the republic. Like this, in winter 2013 the German climber Stefan Glovach got to Manpupuner from the side of city Ivdel in the Sverdlovsk regionand climbed up on one of the pillars. Mansi, worshiped to the pillars, considered the greatest sin to rise at their peaks.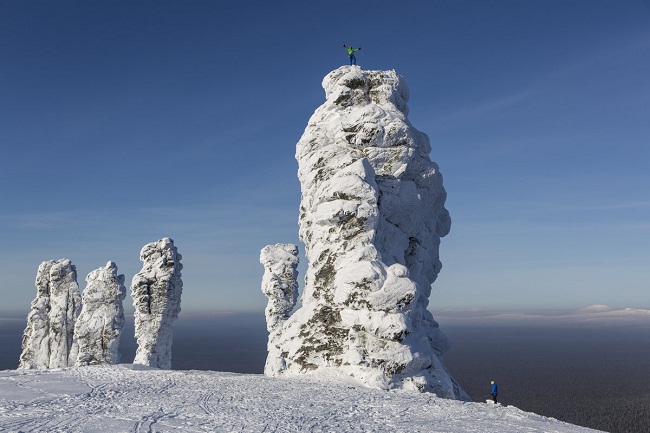 *** We will remind that Manpupuner rock formations have been recognized as one of the Seven Wonders of Russia. However, this year, they were not included in the top ten of major Russian sights.