In Syktyvkar in the Komi republic academy of state service and administration on May7 around table "Baton IFUSCO" took place. There assembled representatives of all student delegations of the International conference of students and young Finno-Ugric researchers IFUSCO XXIX.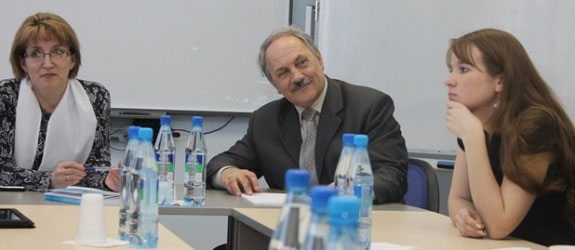 Two questions were on the agenda – to discuss pro and cons of the conference organization in Syktyvkar and to choose the place where the forum would be conducted in the next year.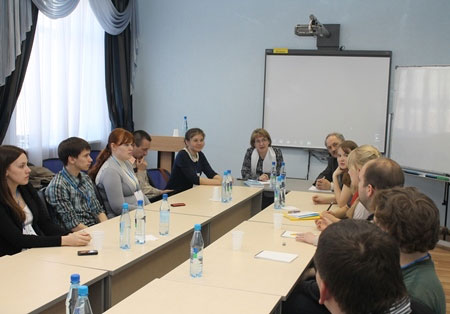 As a whole the scientists spoke well concerning the organization and informational side of the measure. Discussed all the questions participants passed on to the main topic. We should remind that the next IFUSCO-2014 will be anniversary – the 30th.
 By the delegates from Germany it was proposed the suggestion to conduct the forum in the town Gottingen, where in 1984 there was conducted the first conference IFUSCO by students who studied the languages of Ural. There was showed a presentation with pictures of the University of Gottingen and the small town.
By a solid vote it was accepted to conduct the forum in the native land of the conference.