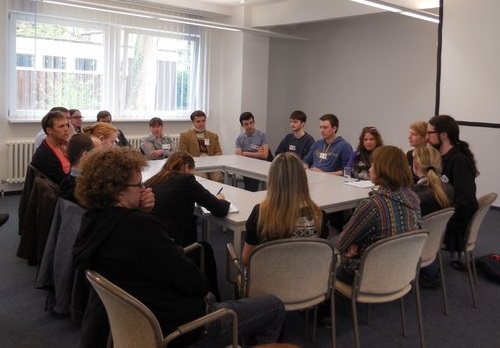 XXXI International Conference of students and young scientists-Finno-Ugrists will be held in Hungary, in the city Pécs. Such decision was made by participants of the XXX IFUSCO conference which completed work in the city of Göttingen  (Germany).
On April took place the 10 the round table, on which the question of carrying out the following international IFUSCO conference was discussed. By tradition on a round table, there were representatives from higher education institutions, and also all wishing. Those present submitted small video in Russian, presenting the Mari State University which expressed desire to hold the following scientific meeting in Yoshkar Ola.
"For us it would be the huge honor", - the representative of MarSU declared. In video the thought was however shown that Yoshkar Ola is ready to accept IFUSCO in another time if it doesn't have such opportunity in 2015. After video presentation from representatives of Mari El the floor was taken by representatives of Hungary - University of the city of Pécs. They suggested to hold the following conference at them. During the discussion, the Mari from Moscow Alexander Efremov suggested that in 2015 it shouldn't carry out IFUSCO in Mari El. "In 2015 we will have election of the president of the republic, I'm afraid that the arrangement will be politized. It is better to carry out IFUSCO in Hungary", - he explained.
The participant of a forum from Finland, the known activist of youth Finno-Ugric movement, the member of the Friends of the Related Peoples' organization, Norman Langerak, added:" It is pleasant that the rector of the Mari university wants to organize conference for us, but like 30 years ago it was a student's conference, and now it is also better if students will organize the conference. Students from the city of Pécs want to organize IFUSCO very much, it is necessary to give them such opportunity", - the Finn told. After discussion the vote took place, the majority of the present voted for holding the following international scientific student's Finno-Ugric forum in Pécs.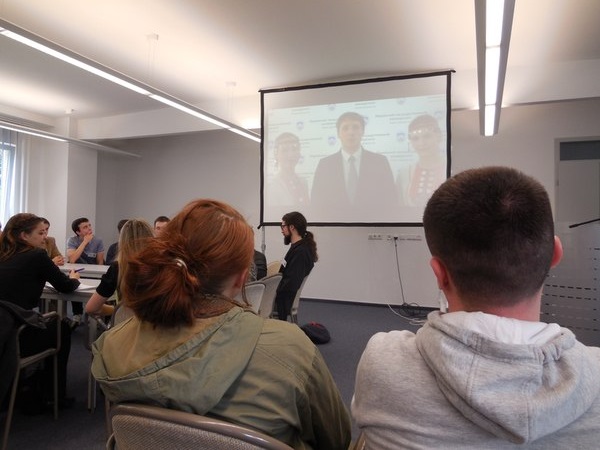 We will remind, that the XV IFUSCO conference already took place in 1998 in Pécs, the university of this city is one of the recognized centers of finno-ugristic. Three times IFUSCO passed in the capital of Hungary Budapest (in 1987, 2004 and 2011), once in the city of  (in 1995).