In the run-up to the "gold" anniversary of the Komi the poet Nina Obrezkova published the book "Kopkö Loktan Gortad" ("Someday you will come back home") which it is provided in translations into fourteen languages, informtion Centre "Finnougriya" reports.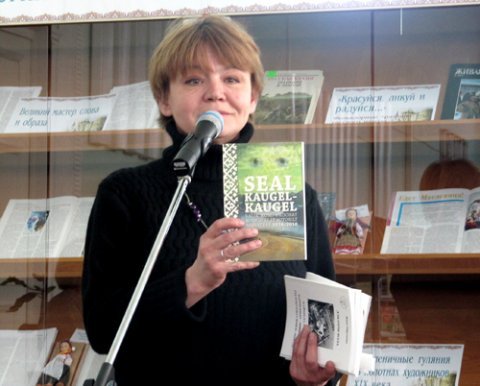 The poem written on the Komi language is translated on English, Belarusian, Hungarian, Veps, Komi-Permyak, Mansi, Mari, Moksha, Erzya, Russian, Udmurt, Finnish, French and Estonian languages.
Some translations were made especially for this book, other translations are made within other projects, in particular, on English and Estonian work is transferred for the book to "Ninp" (Tallinn 2007), the poem "Kopkö Loktan Gortad" is translated into the Udmurt, Moksha and Mari languages for the "Four of Four" project (Joshkar-Ola, 2010).