In Syktyvkar in the center of cultural initiatives "Yugor" the opening of a personal exhibition of the artist Yury Lisovsky, one of the fathers-founders of Finno-Ugric ethnofuturism, the "Comprehension", dated for the 50 anniversary, took place on April 11.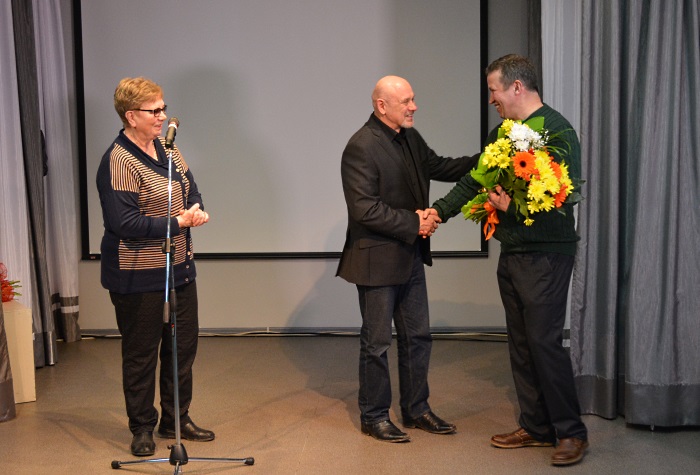 The guests of the arrangement saw Yury Lisovsky's graphic and pictorial works. His photoworks for the first time presented to public became a highlight of the exhibition. The hero of the anniversary was congratulated by prominent representatives of the Komi intellectuals, the heads of departments Republic of Komi.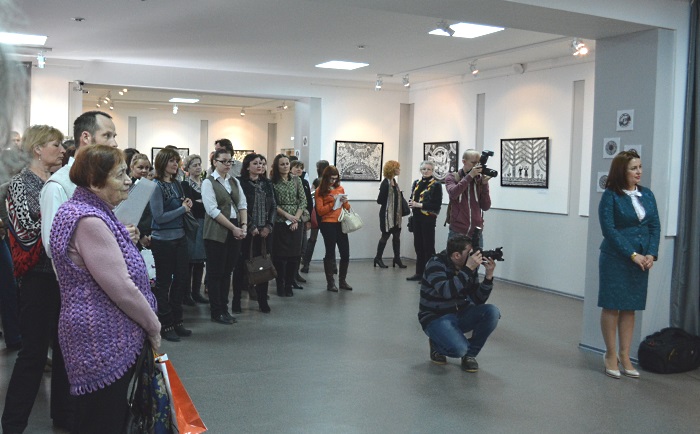 Yury Lisovsky was born on April 11, 1964 in the city of Shepetovka in Ukraine, in his family tree - the Polish and Ukrainian roots. From 14 years he has been living in Syktyvkar where he studied as the helmsman-mechanic in the river school. After several years of work and service in army Yu.Lisovsky entered in art section of Syktyvkar Art College from which he graduated in 1990. The choice of creativity in style of ethnofuturism the artist himself connects with an exhibition on the Congress of Youth association of the Finno-Ugric people in Izhevsk in 1992.
On the question of the correspondent Infocenter FINUGOR, how he, being the native from the South, could absorb in himself the meanings and images of Finno-Ugric culture, Yury Lisovsky answered: "I have been living here for a long time already. My wife is the Komi, my children, turns out, are too the Komi... Everything occurred smoothly, naturally... " Yu.Lisovsky is the participant of republican, international exhibitions and festivals (Finland, Estonia, Hungary, Udmurtia, Perm), the participant of the International sculptural symposium "The Finno-Ugric world. Nature and ethnos".