In the capital of Karelia, in the city of Petrozavodsk, the so-called "intermediate" conference of the Finno-Ugric people was opened. The forum will take place on September 3-4 for discussion of actual problems of finno-ugric people, the settlement of intermediate results of implementation the decisions of the VI World congress of the Finno-Ugric people in Hungary in 2012, and also for preparation of the VII World congress in Lahti in 2016 and developments of a common position according to the agenda of the World conference of indigenous people of the world in New York.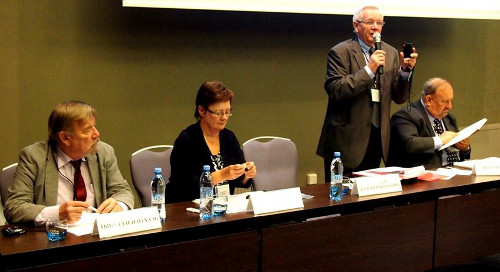 Conference was opened by the chairman of the International Advisory Committee of the Finno-Ugric People (IACFUP), the first deputy chairman of the State Council of the Republic Komi - Valery Markov. He reported that from 77 delegates of conference 76 are present, and instead of 61 observers there 62 persons arrived.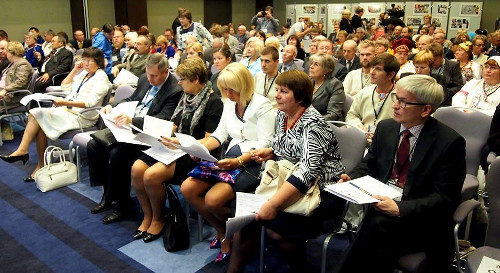 V. Markov reported also that at conference a mayor of the Finnish city of Lahti Jyrki Myullyuvirt is present, where the following World congress of finno-ugric people will pass.
Participants of a meeting agreed that at this meeting there is no need to do official performances from each Finno-Ugric people. Everyone will be able to take the floor and to act at a microphone.
Conference is held by coordinators of IACFUP from the Finno-Ugric states: from Estonia - the head of the uralic department of Tartu University - Tõnu Seilenthal, from Finland - the secretary general of the Society "Finland — Russia" Merya Hannus, from Hungary - the former ambassador of this country in Russia György Nanovski, and V. Markov represents Russia.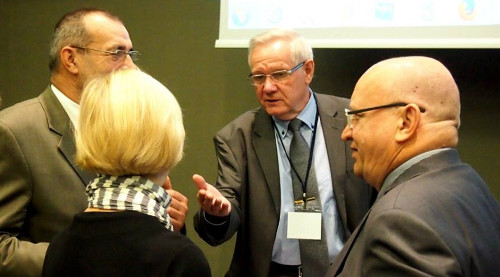 On behalf of the head of Karelia, the participants of conference were welcomed by the deputy head - the minister of national policy of the republic Yury Shabanov. He called carrying out the conference in Petrozavodsk the recognition from the International advisory committee of the Finno-Ugric people of correctness of joint activity on preservation of the Finno-Ugric people. The deputy head declared that every year in Karelia the number studying the Karelian, Finnish and Veps languages increases. Yu.Shabanov emphasized that conference is a discussion platform for development of constructive proposals on cultural development of the Finno-Ugric people.
*** Conference in Petrozavodsk is held by the International advisory committee of the Finno-Ugric people, the government of Karelia, Republican youth public organization Nuori Karjala.