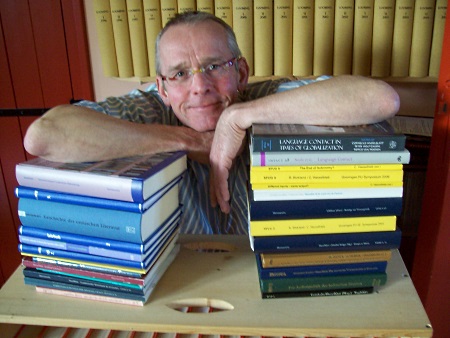 At the Groningen University – one of the West European centers of Finno-ugric studying – the chair of Finno-Ugric languages and cultures is closed. About it the media center of FINUGOR was reported by professor of the Groningen university doctor Cornelius Hasselblatt.
"Our chair of Finno-Ugric languages was closed this year therefore Finno-Ugric researches at us are stopped", - he noted. According to him, the management of the Groningen University gave the different reasons for justification of such decision, including financial reasons. "Studying of exotic not numerous languages today is in very difficult situation because they are not in fashion", - professor explained in this regard. Despite chair closing, in Groningen some students continue passing of courses on Finno-Ugric languages - before their completion. "The Finno-Ugric chair is already closed, but we still have a quantity of students who continue to learn the Finnish and Hungarian languages", - K.Khasselblatt specified.
At the Groningen University the studying of Finno-Ugric languages started since 1967, but only in 1973 this direction was issued as the separate. In Benelux countries the Groningen university was the only higher education institution where it was possible to learn Finno-Ugric languages. In Groningen the Hungarian, Finnish and Estonian languages and literature in these languages were learned, and also the researches conducted in the field of history and grammar of Finno-Ugric languages as a whole.
Due to the reforming of the training program on foreign languages at the Groningen university teaching of the Hungarian, Finnish, Danish and Norwegian languages in 2013-2014 academic year was stopped. The heads of chairs of Finno-Ugric and Scandinavian languages addressed with the petition about it to the management of university and to members of parliament of the Netherlands, but it was ineffectual.