The Finno-Ugric ethnopark pretends to receive 184 million rubles from the federal budget on construction of a boiler room and sewer constructions in 2015-2016. The deputy of the principal of Komi Agency on tourism Natalya Filina on a planning meeting at the Prime Minister of the republic Vladimir Tukmakov reported about it on July 6 , "Komiinform" writes.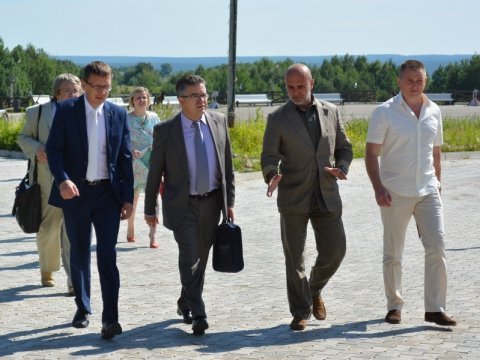 According to her, Rostourism prepared the draft of the resolution of the Government of the Russian Federation "About modification of the federal target program "Development of Internal and Entrance Tourism in the Russian Federation (2011-2018)", in list of actions of which the investment project of the Komi Republic "Implementation of a tourist and recreational cluster in the Komi Republic "Finno-Ugric ethnocultural park" with the amount of financing 184,4 million rubles is included.
Now the project is under consideration in the Ministry of Economic Development of the Russian Federation.
The prime minister displayed interest how the money will be spent. N. Filina answered that these means will go for construction of a boiler room and sewer system. "We should only clarify how the money expected in 2015 is distributed: 111 million completely on a boiler room or 50 on 50. Tomorrow the working meeting about it with the supervising Deputy Prime Minister of the republic will take place — we will definetely clarify" — the principal of Agency assured.